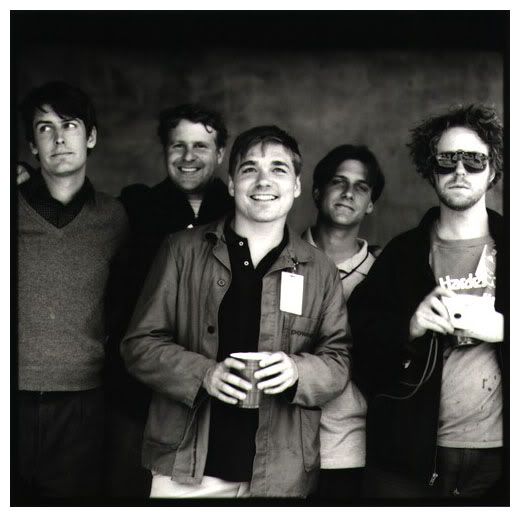 We usually don't report on rumors (yes we do) but since

Brooklyn Vegan

reported this yesterday and

Pitchfork

and

Stereogum

have posted it, we figure if it's false blame, it can fall on those guys. However, the word on the 'nets is quintessential 90's indie band

Pavement

is reuniting for possibly 4 shows, although the first one wouldn't happen until this time next year.
After releasing five studio albums in the 90's (including two of the decade's best with
Slanted And Enchanted
and
Crooked Rain, Crooked Rain
) the band officially split in 2000. Ever since, fans have been clamoring for a reunion, even

The National

mentioned it in the lyrics for their 2009 track

"So Far Around The Bend"

(

"You've been humming and I think it's forever/praying for Pavement to get back together"

). Now it seems it has actually come true.
Let's just hope

The Smiths

are next.
Pavement

-

"Cut Your Hair"

Pavement -

"Gold Soundz"